Piloting in Smart and Healthy Ageing and the broader perspective
A symposium promoted by the SHAPES consortium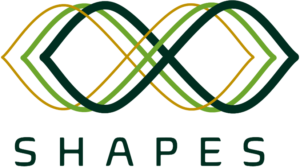 Organisation: Maynooth University (NUIM) & WeCareMore Centre for Research and Innovation of AIAS Bologna
August 29th, 15.00-18.00 CEST, University Paris 8, Campus Condorcet, Paris, France
Symposium Chair: Sonja Grigoleit (Fraunhofer Institute for Technological Trend Analysis)
Brief introduction to the SHAPES project – Anastasia Campbell (NUIM)
SHAPES pilot themes, outcomes and exploitation challenges

Smart Living Environment for Healthy Ageing at Home ​–

Esperança Lladó Pascual

CH

Improving In-Home & Community-based Care –

Alexia Zurkuhlen

(GEWI)

Medicine control and optimisation –

Nicola Goodfellow

(NHSCT)

Psycho-social and Cognitive Stimulation Promoting Wellbeing –

Ana Isabel Martins

(UAVR)

Caring for Older Individuals with Neurodegenerative Diseases –

Pedro Rocha

(UPORTO)

Physical Rehabilitation at Home –

Xavier del Toro García

(UCLM)

Cross-border Health Data Exchange – Supporting Mobility and Accessibility for Older Individuals – Vagelis Stamatiadis (DYPE)

Exploitation challenges – Barbara Guerra (EDGE)
Ecosystem building – Michael Cooke (NUIM)
Preparing sustainability, upscaling and transferability – Valentina Fiordelmondo and Evert-Jan Hoogerwerf (AIAS Bologna)
Break
Round table discussion moderated by Malcolm MacLachlan (NUIM)
With the participation of:
Luc de Witte (The Hague University of Applied Science & GAATO)
Julie Doyle (NetwellCASALA , Dundalk Institute of Technology & SEURO Consortium)
Natasha Layton (ARATA & Monash University Australia)
Discussion with the audience
Info:
Participation is free of charge.
Registration is not strictly needed but is appreciated and will help us with the planning. Link to the registration site.
Registered participants will have the opportunity to meet with the researchers in the aperitivo afterwards.
Further information (in French, English, Italian): Elisa Galli (egalli@aiasbo.it) or Valentina Fiordelmondo (vfiordelmondo@aiasbo.it)
This project has received funding from the European Union's Horizon 2020 research and innovation programme under grant agreement No. 857159.